Maybe you noticed that my last blog post ended with a cliff hanger. If you didn't notice, I will probably never be the next Dan Brown. 🙂
As I said last Monday I took a chance and went to the USCIS office at Washington Street in San Francisco to get my I94 form corrected. Pretending that I had never heard anything about getting a scheduled appointment. To get into the office you had to go through an airport style security check. The metal detector can't have been that good though since I forgot to remove the car keys from my pocket and it didn't beep…
"Car keys?" you may think. "I thought he didn't have any car." Well, I don't. But Google has a bunch of cars that you can borrow for free a couple of hours if you need to do an errand during the day. They even pay the gas! So I was driving a Toyota Prius electric/gasolin hybrid car to San Francisco and back. Pretty cool thing!
After the security check there were two lines for the reception desk. One for people with appointments and one for people without. There were only about 5 persons ahead of me in the non-appointment line. It still took about 30 minutes since people coming in the other line had priority and the woman behind the reception desk really took her time to explain thoroughly the most basic things. She must have the patience of an angel explaining the same thing day in and day out.. When I said that I didn't have an appointment she told me that the next time I really should get an appointment before coming. She still gave me a queue ticket for the next step though.
I was directed to a waiting area where about 10 persons were sitting and waiting. After about 20 minutes my number was called and I went to a counter window. The lady at that counter started by asking me if I had an appointment and told me that I should have an appointment. Then she asked why I hadn't written my first name on the I94 form. The favorite question of every American official it seems.. ("Well, you know, in Sweden bla bla bla"..) Anyway she wrote me a slip so I could go up to the CBP ("Customs and Border Protection", the people that stamp your passports) office on the 11th floor.
On the 11th floor there was a smaller waiting room and two window counters. I explained to the guy behind one of them what my problem was. He took my passport and papers and asked me to wait. He seemed to be doing a million things at the same time. One of those things was answering the phone. In phone call I heard him explain to someone that they needed to go online and make an appointment. But do you think he told them to go to http://infopass.uscis.gov/? No, he told them to go to Google and type in "infopass". 🙂
After witnessing how a Korean guy had to say three times that his name still was not properly spelled on his corrected I94 it was finally my turn and I got my passport back with a corrected I94 with all my first names, in the right order! And without having an appointment!
So on Tuesday I went to the Social Security Administration once again and this time they accepted my application! I should get my card within a week or two.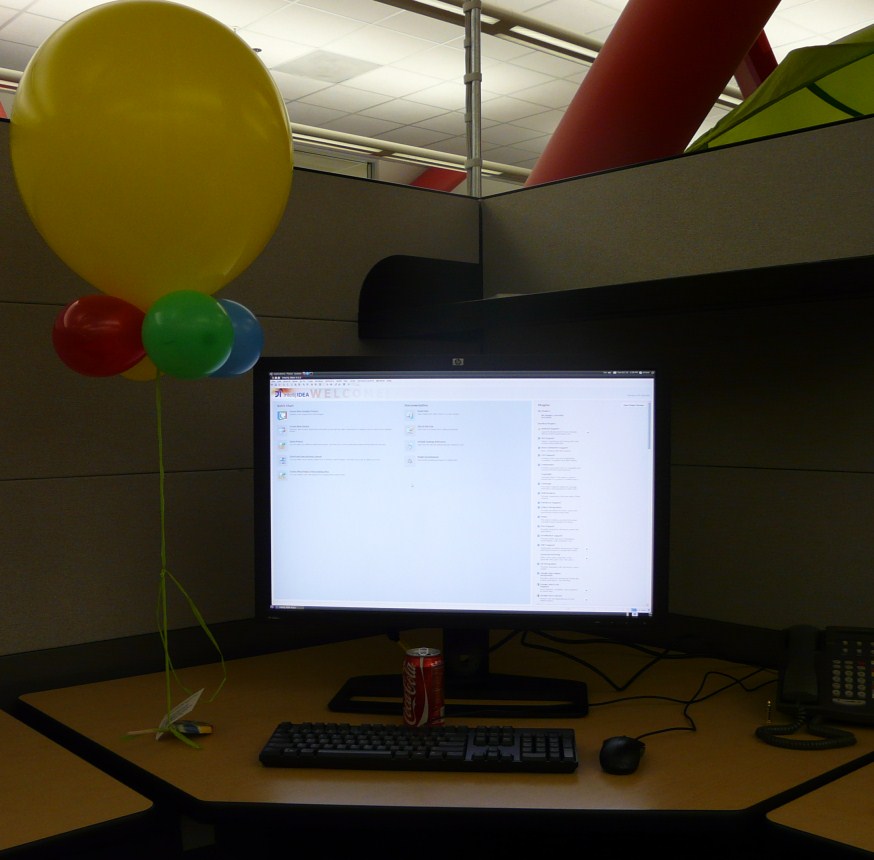 blutti.mtv.corp.google.com
Last week I got a desk at work but they had run out of Linux machines so I didn't get a desktop computer straight away. Since we are not allowed to check out any code on laptops I couldn't really get started diving into the AdWords code. This week my desktop arrived together with a big ass 30″ screen and the Noogler welcome balloons!
I have gotten a small assignment to add a tiny feature. But it's really more an exercise in reading code and learning the system to figure out where the new feature actually should go. I think I roughly know where to do the changes now, but there is a lot to learn!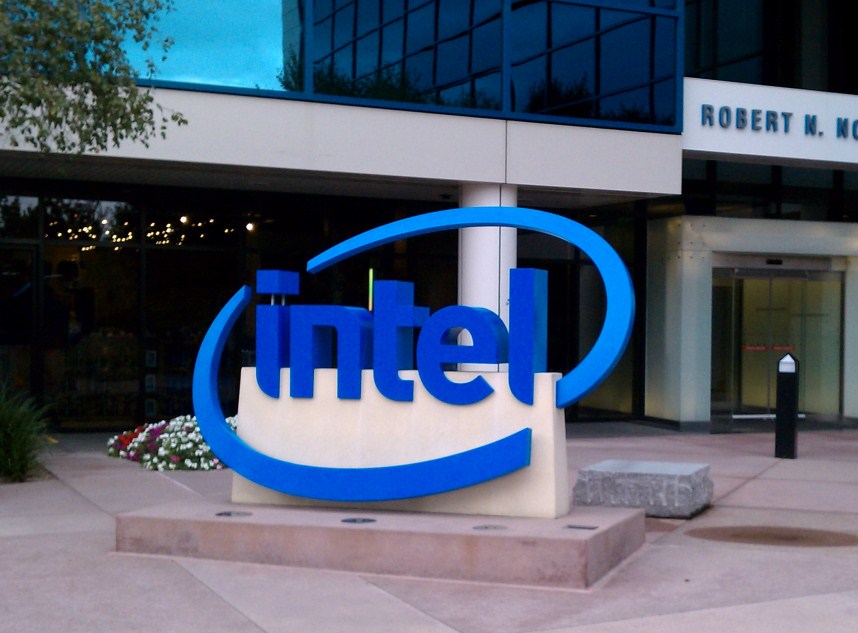 Not far from my place in Santa Clara is the Intel headquarters. There they have a small museum to document Intel's history. So I took a 10 minute bike ride and visited it yesterday. It's not very big and it can't be easy to try to show how to build a computer chip interesting and understandable to the general public. It was not super exciting but still a bit interesting and well worth half an hour on a Saturday afternoon.