It's Halloween time in USA and at Google that means they throw a Googleween party. Or actually, two parties. First one on Thursday where people can bring their children and then one on Friday that is not for children. Or maybe party is the wrong word because it only lasted about 2 hours in the afternoon. There was beer, snacks, free Halloween Android mascots, a place where you could get face painted Halloween style and, of course, a lot of dressed up people. It's really amazing how many people that actually dress up for Halloween just for the fun of it.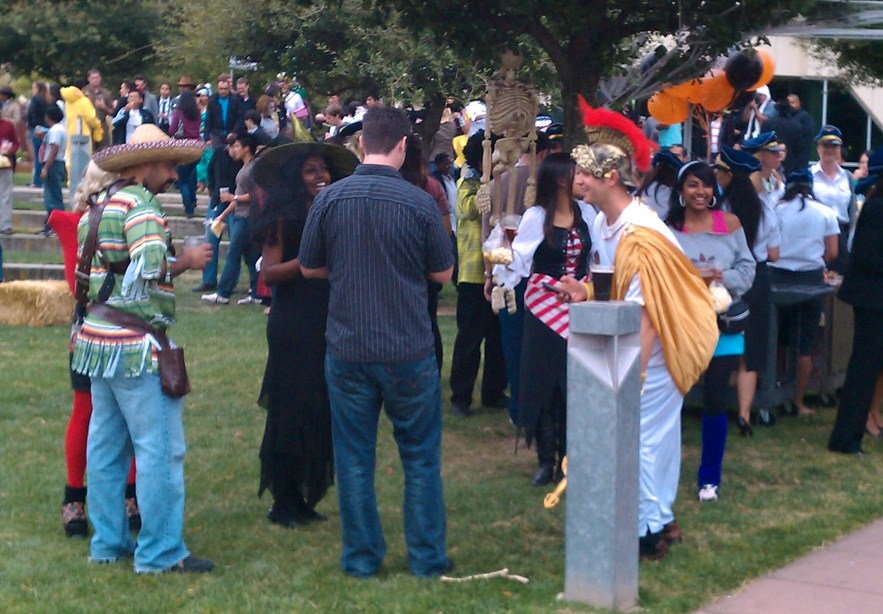 If you go to a Halloween party in Sweden almost everybody dress up as something scary. It's vampires, skeletons, grim reapers, angels and devils. That's not really the case here. (Or as someone said, that just what you do when you're a kid.) You can dress up as anything, as long as you dress up.
It was also encouraged for people to wear their costumes all day at work. Somewhere close to my cubicle there was a young Obi-Wan Kenobi sitting with a blue laser sword!
Oh yeah, I got my Social Security Card! So now I'm finally an official tax payer! On Monday I'm going to take the written test for a California drivers license.